| | |
| --- | --- |
| Language | Dutch |
| Meeting Days | every 2nd and 4th Saturday of the month |
| Times | 09:45 to 12:00 |
| Location | Park Birkhoven Soesterweg 533 Amersfoort |
| TM Site | |
| Social Media | |
Do you want to take your speaking skills to a next level, improve your presentations for your work or present yourself more effectively on social media by vlogging? Are you busy during the week/ at evenings? Please join us at Toastmasters Morgenstond on the Saturday morning.
Toastmasters Morgenstond as your fresh start
We are a motivated group of people with an open and welcoming attitude, providing a safe space for each other to become better speakers. Members often evaluate and coach each other, which will improve your leadership skills as well!
We are a Dutch speaking club, but a lot of our members are bilingual so they will practice their speeches in English as well.
Succesfully improve your presentations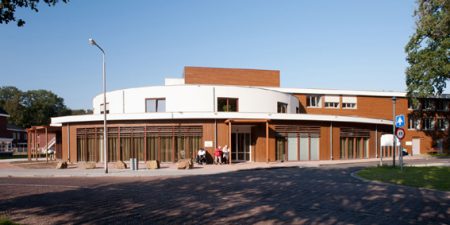 It is not about a trainer or teacher who does all the work at toastmasters Morgenstond. It is about you. You will improve your speaking skills by practicing your presentations in a safe environment.
There is, of course, both a manual as digital content available to support you. But there is no better training than learning from doing it yourself and watching and helping others.
In this way you can gradually and step by step improve your skills.
How do you present yourself in a vlog?
A number of our members is very active on social media. That is why we focus on vlogging, blogging and podcasting and other platforms on social media.
What is the difference between presenting online on video or for a large group of employers in a big room?
Membership
Becoming a member at Toastmasters Morgenstond is not expensive. Please compare the cost of a presentation training with the membership of 150 euro a year. You will get valuable manuals and access to digital content online so that you can become a competent communicator.
Come as a guest
Are you curious how the successful approach of Toastmasters can help you give a speech with more impact? On each second and fourth Saturday morning in Amersfoort guests are more than welcome to listen, to watch and to participate if they want to. Fill in the form below. You can count on a warm welcome!
We hope to meet you soon at Toastmasters Morgenstond!