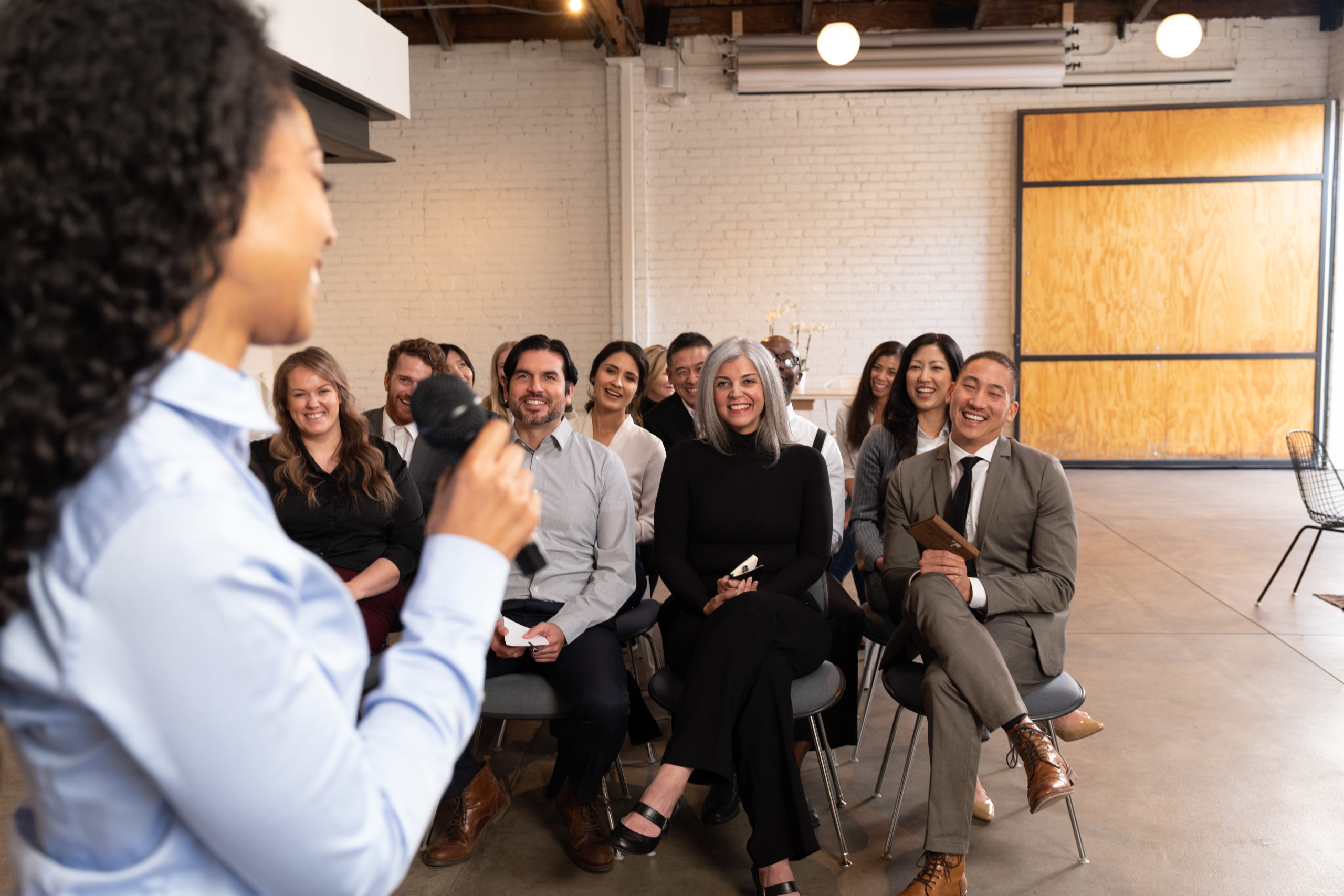 Slide

Learning to speak and present in public?
Do you want to develop in an accessible, safe and inspiring way in speaking in front of groups and work on your leadership skills?
Search no further! In the Netherlands there are currently more than 40 Toastmasters clubs where you can practice public speaking. In these bi-weekly meetings, Toastmasters come together to improve their speech skills by receiving instructive and constructive feedback from members. This will help you quickly learn to speak confidently in public.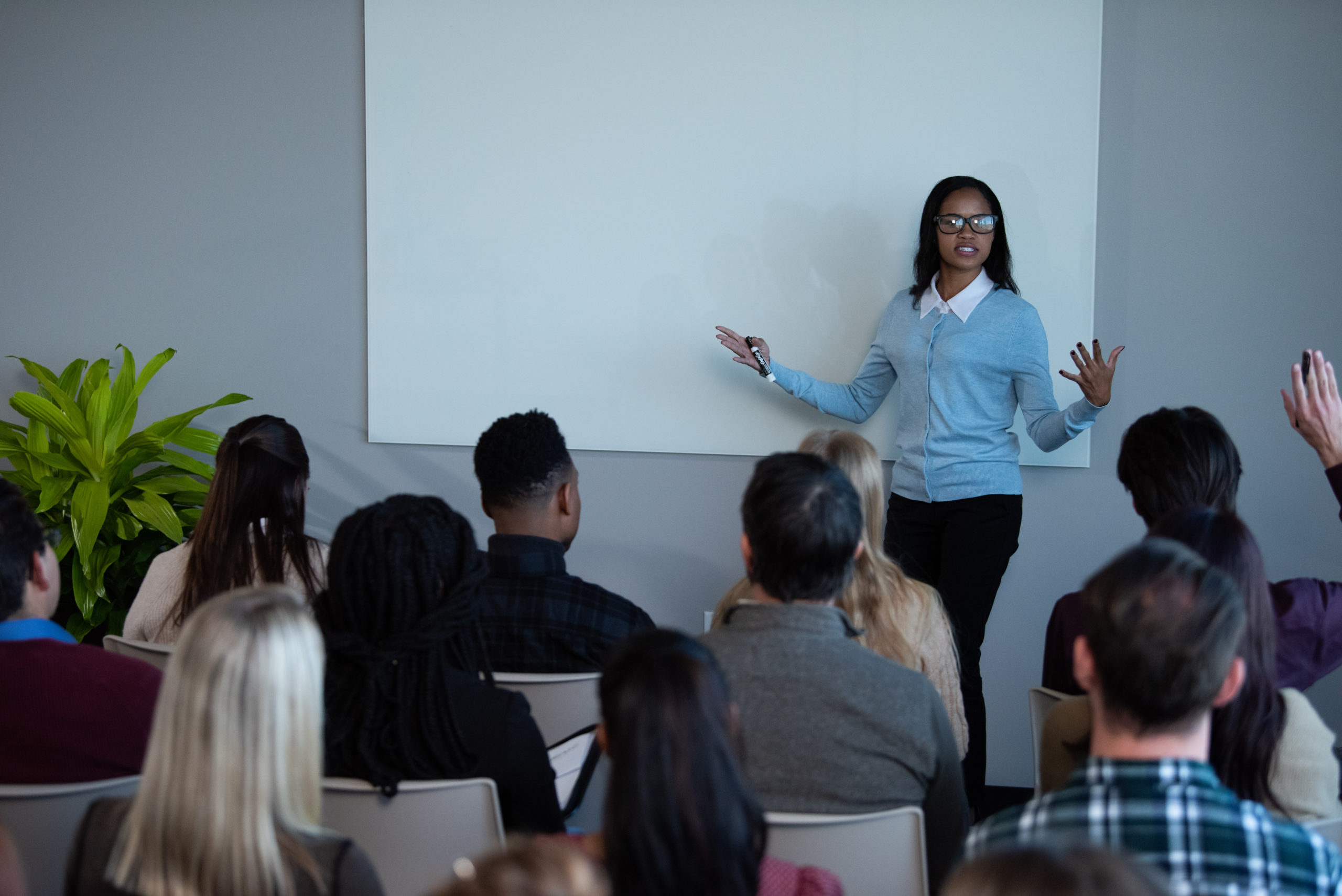 Overcome your fear of speaking by speaking
Ever dreamed of giving a TED talk? Or impress your work by giving a flaming presentation?
Or stand on stage confidently when you have to give a speech? You will learn this within Toastmasters! You follow an online training (Pathways) that fits your learning goals and you then carry out the assignments during the Toastmasters meetings. As a result, you not only overcome your fear of speaking, but you are also challenged to develop yourself into a fully-fledged speaker with techniques that you can apply to inspire an entire room.
Our meetings are full of energy. You learn not only from your own speech, but also from others who give a speech. This allows us to help each other and learn faster.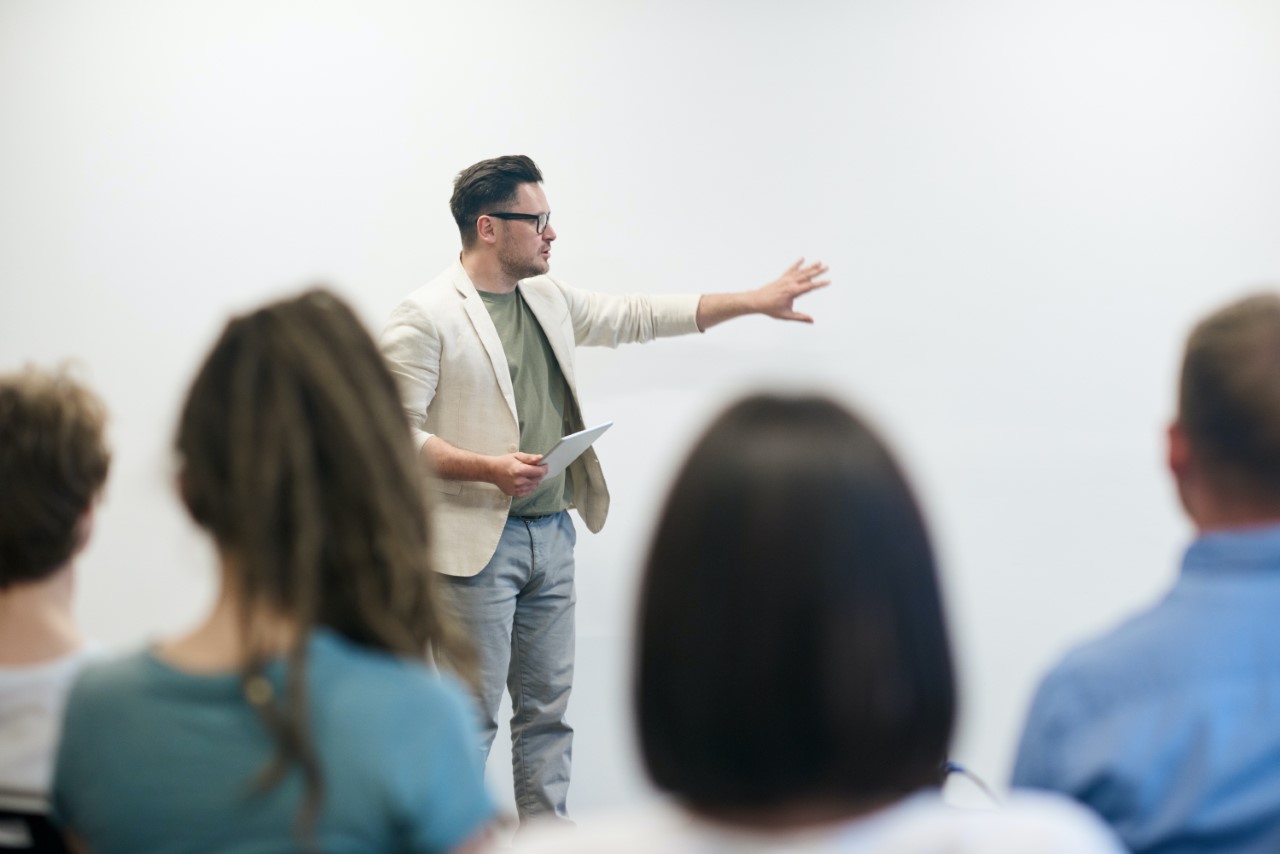 Increase your self confidence
The power of a Toastmaster meeting is that it is fully organized by our members, so you can work on your speaking skills and leadership qualities in an accessible 'learning-by-doing' way.
A Toastmasters meeting always consists of a number of fixed parts:
Prepared speeches
Evaluations of the prepared speeches
Improvisations
Guests and members are encouraged (but not required) to actively contribute to our meetings. This way you immediately improve your speaking skills and your leadership qualities, such as listening well, giving feedback or organizing a meeting.

Read and review the experiences of Toastmasters members who have developed themselves into great speakers.
Wondering if it's for you? visit one of our clubs for free
We guarantee you won't regret it. Rather regret not starting sooner. The advantages of a Toastmaster membership at a glance:
You develop into a better speaker in an open and safe environment
Valuable skills for your work and personal development
Fortnightly club meetings in an energetic atmosphere
Ability to attend other clubs (worldwide)
Annual speaker competitions at national and international level
Mentorship program; learn from professional speakers
Does this appeal to you? You are most welcome to come and have a look at a club meeting, without any obligation!